Against the tide: the art school that multiplies careers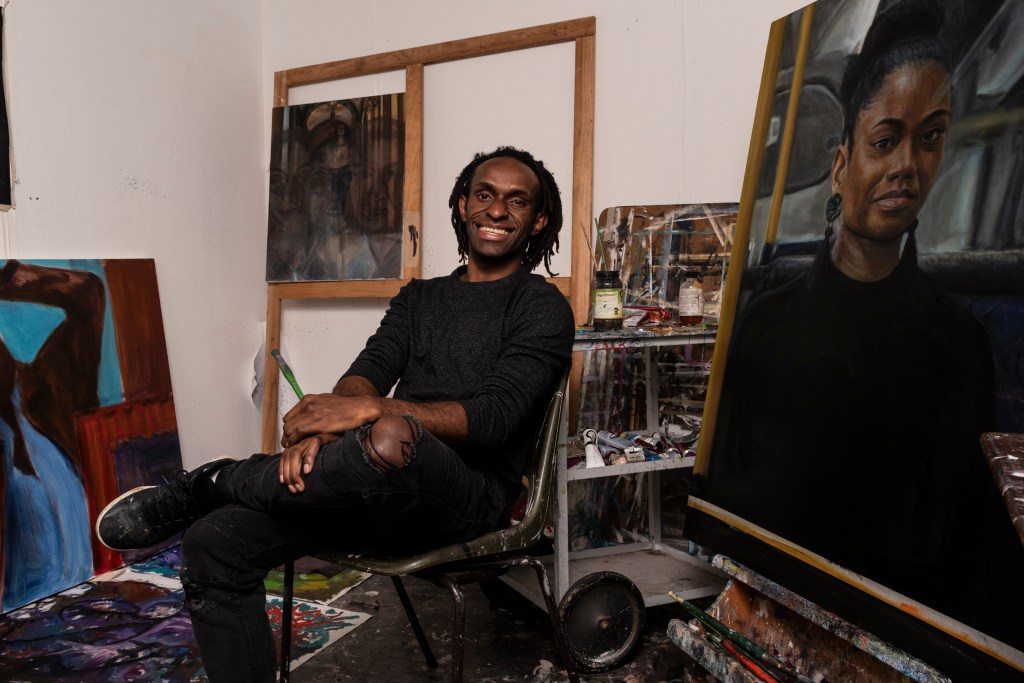 Every higher education institution offers an open house, but few offer one like the National Art School (NAS), located in a 200-year-old prison on the outskirts of Darlinghurst in Sydney.
Steven Alderton, director and CEO of NAS, said the open houses are important because they "give potential students the opportunity to see where they might spend the next three to five years – to see the environment, the student facilities, classes and get a feel for what it's like to become a practicing professional artist. '
NAS is Australia's premier fine arts school, providing progressive and holistic arts education, with an unrivaled studio teaching model and generations of world-renowned alumni. It offers specializations in ceramics, drawing, painting, photomedia, engraving, sculpture, as well as in-depth training in the history and theory of art.
"The best thing is that we are a large church – we encourage diversity of practice; we encourage our students to come up with their own ideas and new ideas, "explained Alderton.
This year, due to the lockdown in Sydney and New South Wales, NAS has postponed its annual open house to Saturday, October 30, 2021 from 10 a.m. to 4 p.m.
The School will continue to monitor the situation between now and then and hopes to be able to welcome visitors to the campus.
Meanwhile, all the information prospective students need to know about the NAS and student life will be available through Open Day Online, which will go live in September, including information sessions on the Bachelor of Fine Arts, the Master of Fine Arts and the Doctor of Fine Arts. programs, how to apply to study at NAS, chat with staff, see what current students are working on, and get a taste of campus life with Art Forum talks, the weekly lecture program for students featuring guests talking about their curatorial, artistic and research projects.
"We have a team of artist-speakers who are very broad in their own diverse practices, so if you are interested in resin casting, Head of Sculpture Hany Armanious is your man. If it's video, it's Stephen Little, director of painting, or drawing, it's Maryanne Coutts – they're not just highly skilled educators, but wonderful artists in their own right. They get it. They know what it takes to be a professional artist today. '
Yes, you learn art creation skills, but you also learn industry knowledge to become an artist. '

Steven Alderton, CEO of NAS
Alderton explained that the basis of the NAS teaching model is "built from drawing and a strong foundation of art history to help develop and support ideas and concepts." The opportunities offered by Open Day to NAS are particularly significant, he added. "Because we use a studio-based teaching model, it's important to introduce yourself and watch and understand what exactly that means. "
WHY AN OPEN DAY CAN HELP CONFIGURE YOUR FUTURE
Open Houses are a unique opportunity to meet NAS faculty and current students, get advice on study options and the application process, attend mini-conferences, and watch live demos. direct from the different disciplines.
"A lot of our students run after a particular style or practice, and that changes over the course of their graduation. The NAS Open House gives visitors a first understanding of what this line can be, "Alderton told ArtsHub.
"It's hard to quantify what an art student is unless you see him in action – the studio you'll have, the galleries, the library that contributes so much to the learning environment on campus and the amazing heritage-listed sandstone campus itself. The open house is also a place to learn all those other parts of studying here that you don't know, "he added.
A WORD TO CAREER SCEPTICS
Alderton recognizes that dreams must also respond to certain realities. "We are here to provide the best training for an artist in Asia Pacific. Yes, you learn art creation skills, but you also learn industry knowledge to become an artist. '
This is done in several ways, explained Alderton. In 2022, students are offered a professional practice program, an extensive series of workshops with industry leaders where NAS students are presented with "industry facts and a platform to debate. new ideas ". It is supported by philanthropist and patron Gene Sherman, with other programs led by critic Andrew Frost.
Second, NAS has established partnerships to bring students into the industry, such as NAS exhibiting a booth at the large annual Sydney Contemporary Art Fair, hosting the Sydney Biennale at NAS, and showcasing groundbreaking exhibitions in our gallery spaces. such as John Olsen: Goya's Dog, currently displayed.
WHAT SECURITY DOES THE NAS OFFER?
Over the past year, the sector has witnessed the destruction and downgrading of humanities programs across the university sector, leading to a reduction in arts courses.
Alderton assured: "We are an independent art school; we fought for this independence for many years. We are not a university, whose funding requirements are set by the federal government. Rather, we are funded by the state government and, as an independent art school, our board of trustees is independent from any jurisdiction.
He continued, "We have a 45-year lease on this incredible heritage site and recently received an injection of $ 18 million to modernize the site next year. Thus, our future is very secure and allows us to focus on the best results for our students. '
Therefore, as some art schools retreat, NAS is expanding, opening new studios, and providing new on-site capacity, including redeveloping the Cell Block Theater.
"The heritage elements of the site are incredible – it was built as a goal 200 years ago and became an art school 100 years ago – but the funding of $ 18 million for restoration and upgrades brings it to the standard of a 21st art school of the century and all its offerings, "explained Alderton.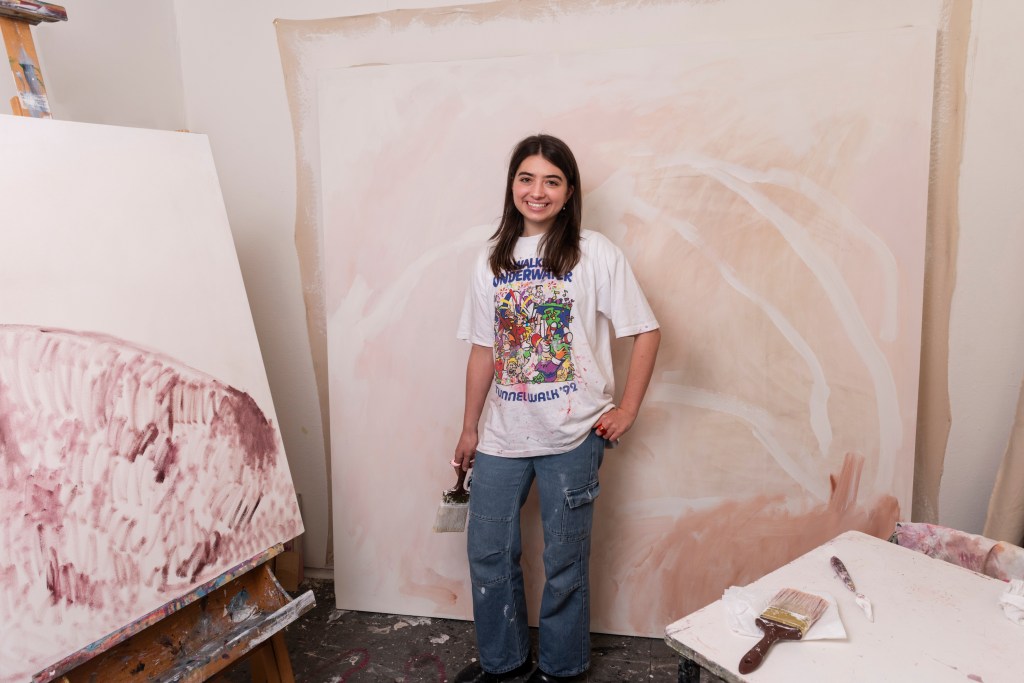 WHO CAN STUDY AT THE NAS?
Simply, anyone. "You just need to pass our interview – which really isn't as scary as it sounds, but more of an opportunity to talk about the practice, what you're doing and where you want to take it. "
Alderton said the cohort of NAS students each year is intergenerational, with a mix of graduating students, middle-aged students, postgraduates and people who have taken a short course. NAS duration and who crave more.
"No matter what you want to do – architecture, bank or artist – you have to do what you love. It shouldn't be about how much you get paid. If this is your fate, then do it, "encouraged Alderton.
"These are exciting times to become an artist; the world needs more artists to help us make sense of things. There's a lot going on in the world and we can train you to bring new ideas to the fore. You also join an incredible creative community that you will always be a part of, long after you graduate.
Learn more about the NAS Open House on Saturday, November 13.