Airport art program connects Syracuse to pandemic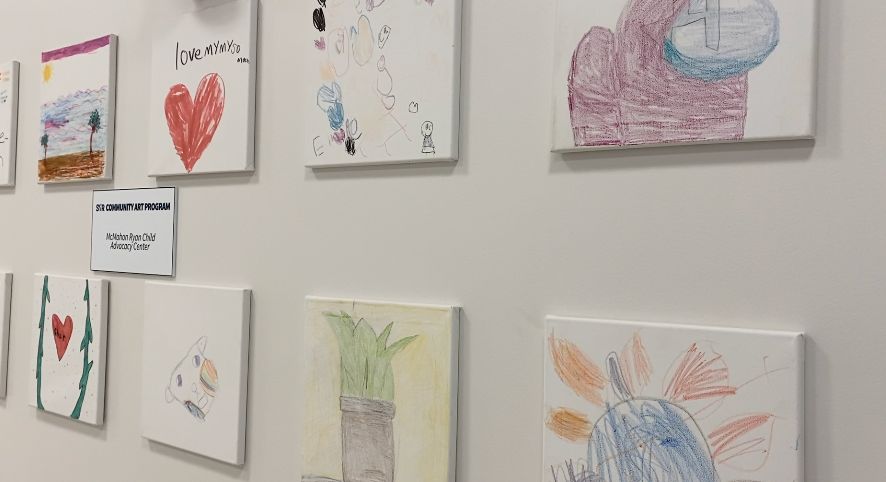 Penny Mutter is a master craftsman, she can take everyday items and tear them apart only to put them back together and create something special.
"With the art that I create and the crafts that I make, I combine the old and the new. For me, it's a cherished memory that can never go away, "Mutter said.
She uses the services of PACE CNY which help her meet her physical, mental and social needs. About 20 years ago, Penny suffered a concussion that caused permanent damage. It wasn't until after her injury that she got into crafts and art.
"Art and crafting is taking something from your heart and putting it on a canvas, putting it in a basket, putting it on a wreath," Mutter said.
His talent is one of many that can be seen on the walls of Syracuse Hancock International Airport. Penny's painting was part of a program to help connect people during last year's lockdown. PACE CNY was one of 10 local organizations that participated.
Loretto's Nottingham, Tully High School and Hilbrook Juvenille Detention Center are just a few of the places that contributed to the 120 works of art that now hang on the walls of the airport.
"It's just a nice touch to be able to show our community to travelers coming and going at the airport," said Jason Terreri, executive director of Syracuse Hancock International Airport. "As an airport we are the first and last impression of a community and it's great to be able to show that."
Art gives travelers something to watch and enjoy and perhaps learn something about the people who live in Syracuse. People like Penny who create art to help with whatever challenges come their way.
"I say it sounds like exactly what I saw in my head and I always find the right person to enjoy it," Mutter said.
Syracuse Hancock International Airport has added art in many ways to enhance the traveler experience. In addition to the artistic program, there was a poetry competition and these poems are hung on the walls near the museum on the first floor. There are also plans to introduce live music in the great hall.