APU Art Student Unveils Interactive Exhibit – Media Relations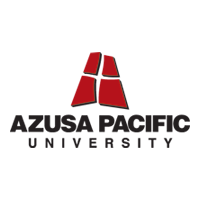 Azusa Pacific University MFA student Pamela Alderman, a social practice artist from Grand Rapids, Michigan, will present her exhibition, The Connections Project at Duke Gallery, located on APU's West Campus at 701 E. Foothill Blvd., in Azusa, California. The free event runs July 25-28, 2022 with an opening reception on Monday, July 25 from 6-8 p.m.
The Connections Project invites individuals to connect with those who are different from them as a creative alternative to "removing, blocking and undoing" those who don't look, think or act like us. Various positions on social issues, race, gender and the economy are sparking heated debates in the public sector, on social media and around family dinner tables. This project challenges individuals to take a fresh look at how they perceive their neighbours.
"My interactive healing art creates opportunities to connect with others," says Alderman. "It's an art form that goes beyond the canvas. If we take the first step and just start talking to the person next to us, listening to their story, we can begin to overcome our biases.
Alderman will complete his MFA at APU this year. She teaches in the Business Entrepreneurship Program at Grand Valley State University in Grand Rapids and Detroit, Michigan. She also founded Healing in Arts, a non-profit organization that provides creative healing programs for college students, incarcerated teens, and community groups. His current project includes co-developing a veteran-specific ArtPrize venue and mentoring 22 veteran artists at various levels to help them succeed. Combining his abundant passion with innovative concepts, Alderman's interactive art has left an indelible healing mark locally and nationally.
For more information, visit pamelaalderman.com or contact Pamela Alderman at [email protected]