APU Art Student's Exhibit Reveals Lament of Dictatorial Regimes – Media Relations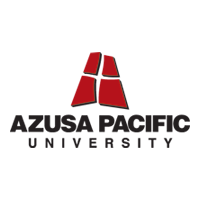 Neda Badiei, MFA student at Azusa Pacific University, oil painter born in Iran and living in California, presents her exhibition, The Lament at Exit Gallery, located on the west campus of the APU at 701 E. Foothill Blvd, Azusa, CA. The free event takes place from July 18 to 22, 2022, with an opening on Monday July 18 from 6 p.m. to 8 p.m.
"The Lament" exhibition is an eye-opening experience that will take visitors across the borders of the world, revealing the sufferings of a repressed Middle Eastern population. The artist's work shows how dictatorial regimes, supported by religious fanatics, still prevail in today's society and how the killing of ideas, the restriction of beliefs and choices and the prohibition of creativity are all forms of slavery of the human soul. "This project not only creates a humanitarian bond with our fellow human beings," Badiei said, "but also reminds us of our blessings of democracy, freedom of speech or belief without fear of prosecution."
Badiei will complete her MFA at APU this summer. She has 25 years of experience in art and oil painting. His passion for art started very early in Iran. She has lived in Dubai, London, Vancouver and Colorado. After graduating from APU, Badiei plans to become a K-12 art teacher. Developing the knowledge of art students is her ultimate goal, but she also seeks to continue to educate others about the dire situations of people living under a dictatorial and repressed regime.
For more information on Badiei's work, visit www.nedafineart.com or email [email protected]