Art program helps people with disabilities find new purpose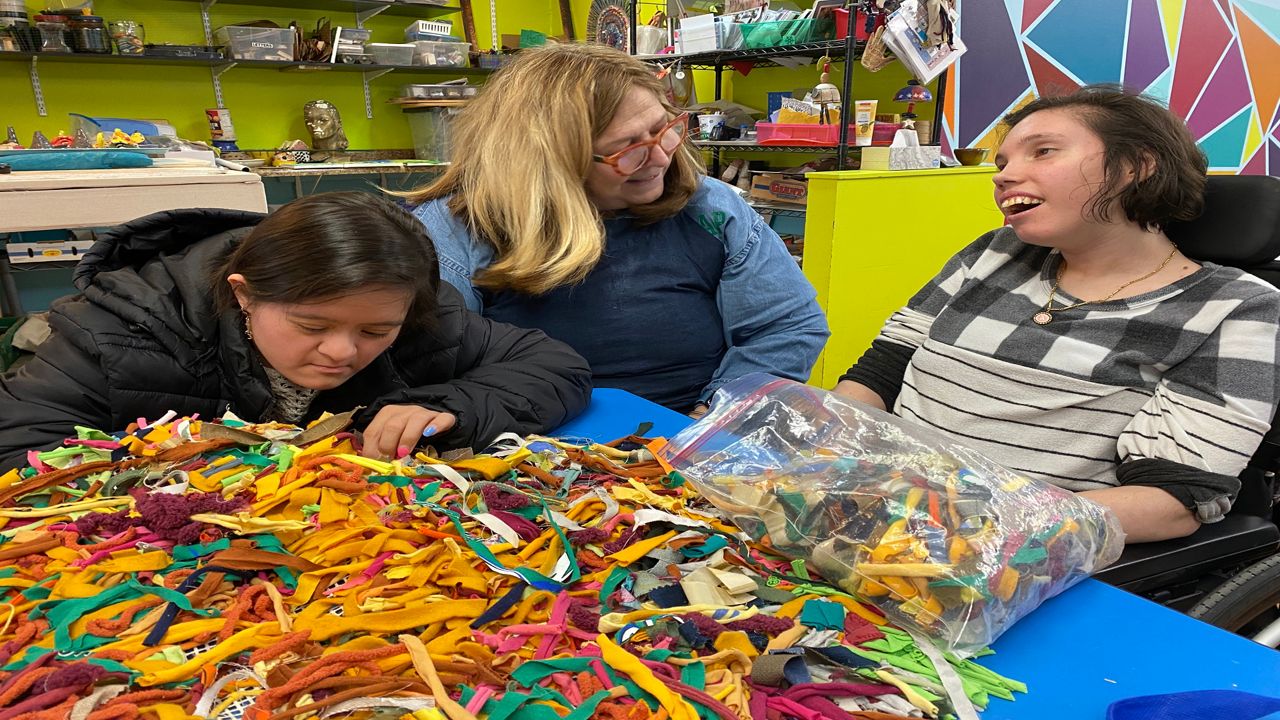 WAUKESHA, Wis.—A well-known organization that helps people with physical and intellectual disabilities celebrates a significant anniversary.
The Adaptive Community Outreach Program (ACAP) is celebrating 40 years of serving the Waukesha community. In 1982, there were far fewer programs in Wisconsin that provided recreational opportunities for people with disabilities.
Art Links is one of the main programs of ACAP. It is an art studio and gallery where ACAP members can create work and sell it. Members keep 50% of the profits and 50% goes to the organization.
Katie Baesemann is one of the artists participating in the program. As she glazed a piece of pottery, she said it gave her meaning.
"I've come a long way, I feel happy when I come!"

A Waukesha organization that helps people with mental and physical disabilities develop their skills celebrates 40 years of service. I can't wait to share how they continue to grow on @SpectrumNews1WI pic.twitter.com/ZlTU99yaMA

— Ryan Burk (@StorytellerRyan) March 30, 2022
"It's so much fun," Baesemann said. "You feel very productive, you feel better than when you get there because you know people are going to enjoy them and hopefully keep them for a long time."
In addition to arts programs, ACAP offers many other opportunities for those they serve, including theater programs and other recreational activities.
If you would like to see the work of ACAP artists, you can visit their art gallery at 333 W. Main Street in Waukesha. You can also visit their website here.