Art program students create mural for St. Luke's News Lafayette College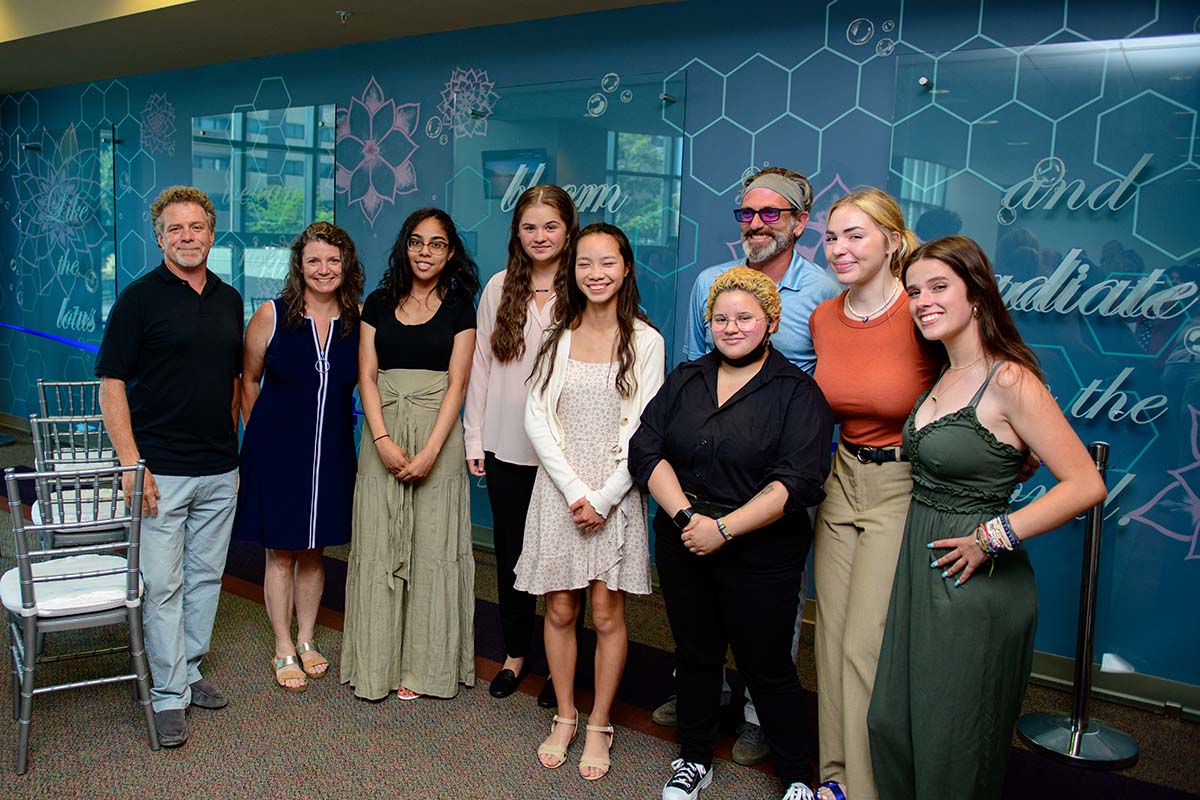 Area high school students have worked year-round with Lafayette faculty and corporate partners to bring serenity and healing to the Easton Twitter healthcare facility
By Stephen Wilson
Seconds seem longer when you're waiting for a loved one who's in an operating room. Any comforts available in a hospital at such times are invoked.
Lafayette, in partnership with Easton and Phillipsburg High Schools, improved comfort at St. Luke's Hospital – Easton Campus through an art project that transformed a waiting room into a respite space.
The project lasted an entire school year (and beyond) as students from the area participated in The La Fayette experiencean accredited course for select area high school students run by jim toiathe program director.
Each year, after a vigorous selection process within their respective high schools, around twenty students register for the course. Not all reach the finish line as the group faces a complex task and conceptual challenges that challenge students to develop analytical thinking and problem solving in the visual arts.
It all started in the fall when the students met with hospital leaders in what Linda Grass, president of St. Luke's Hospital–Easton Campus, called "an exciting journey of discovery."
Their task was to design a mural in a waiting room that would provide comfort during a difficult time.
"Something that would provide healing and wellness by combining artistic ideas with clinical needs," Grass says.
The students went through different stages that such a project would require: understanding the design of the hospital, generating artistic ideas, proposing approaches, hearing constructive feedback and returning to the literal drawing board.
Sage Brotzman, a rising senior at Easton Area High School (EAHS), spoke about the collaborative nature of the project which involved multiple sketches and numerous revisions where students would incorporate a variety of ideas.
Loren Marquardt, professor of art at EAHS, said it was an opportunity for students to gain "a perspective beyond the classroom by working with the business community and with each other. to help ideas evolve into something creative and amazing".
The wall combines natural elements like honeycomb patterns, bubbles and lotus flowers. On the wall and on several acrylic panels are the words: "Like the lotus we can rise out of the mud, bloom out of the darkness and shine out into the world".
Decorating a space near the chapel, the wall uses warm colors to soothe the double doors that open and stretchers pass by as patients transition from surgery to recovery.
"We put something in a public place that can help people in the hospital look ahead, beyond this moment," Brotzman says. "We are proud to have been able to play this role."
St. Luke's took the time to thank students with certificates as well as scholarship checks for college. Money from the project is part of the Health Network Community Grant in honor of his 150th anniversary.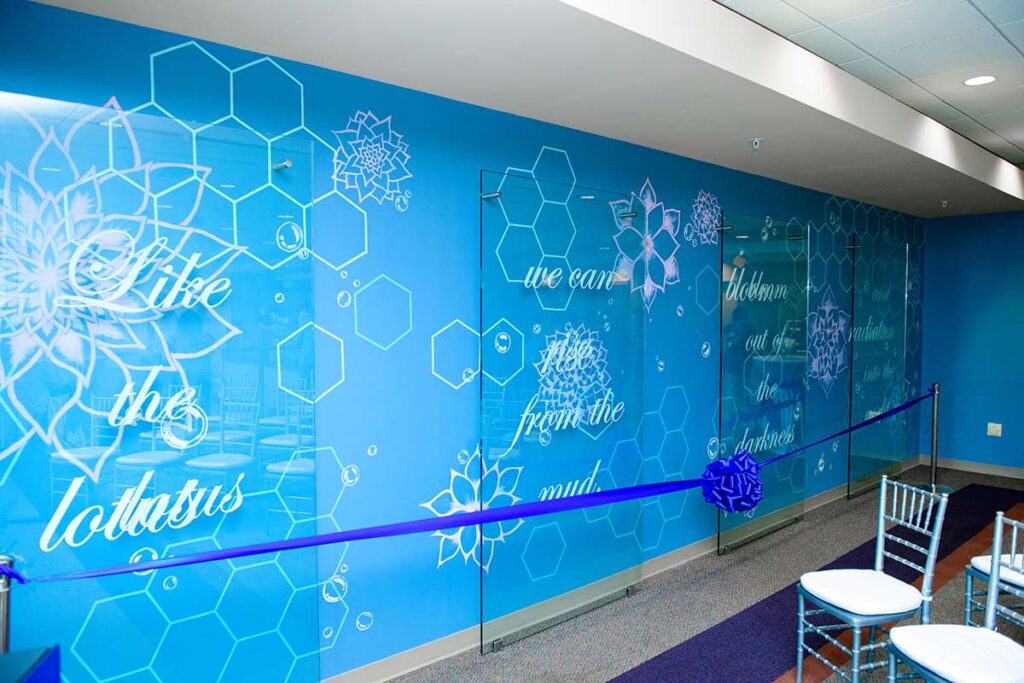 Local officials were also present, including Sal Panto, mayor of Easton, and Todd Tersigni, mayor of Phillipsburg. Pennsylvania State Representative Bob Freeman presented each student with certificates and a commendation at St. Luke's.
Toia, who has run this program for 21 years, is proud of this project. "It's one of the most challenging and rewarding, and the students who worked there were mature enough to understand and respond to what it demanded," he says.
This required more than expected, as the finishes took place well before summer for many students who graduated in early June. But they continued to be there and see it until it was completed.
"They really created something bigger than themselves," says Toia.
And demonstrated the transformational power of the lotus in the process.