Cincinnati art student wins emerging artist award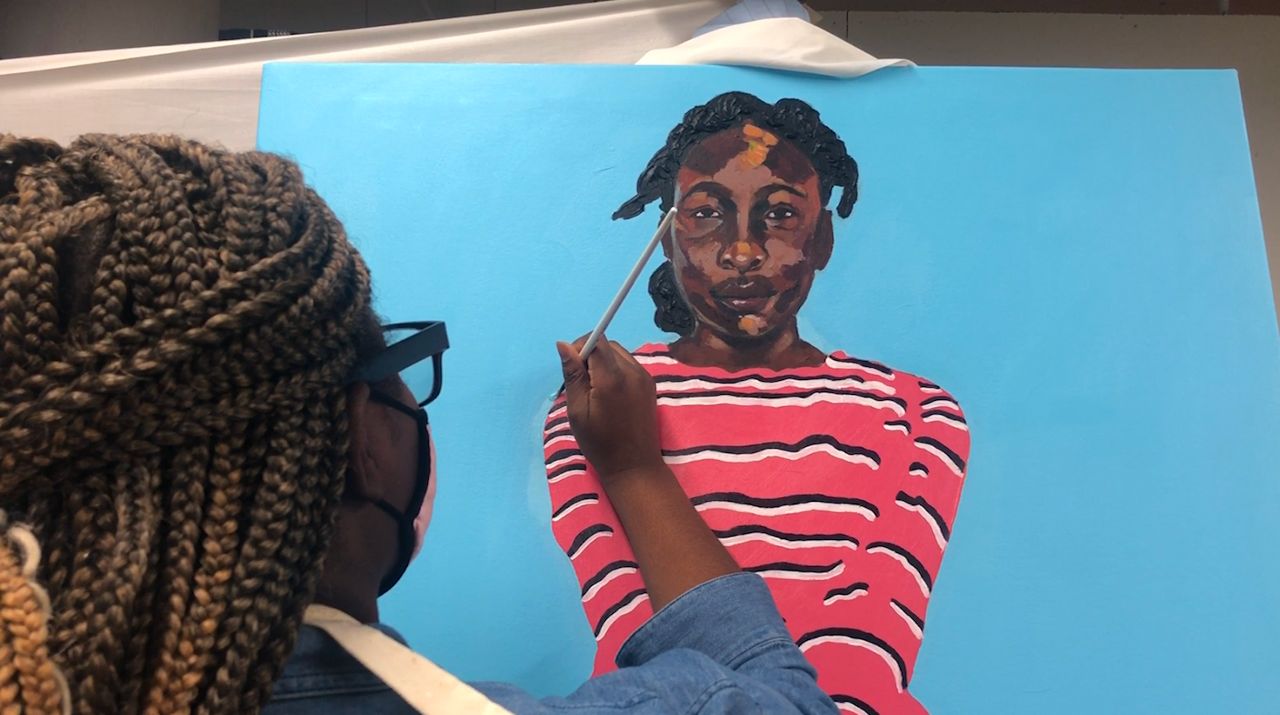 CINCINNATI, Ohio — For many artists, they create art to bring joy to others. While this rings true for art student Nytaya Babbitt, she also creates art when she is angry.
---
What would you like to know
Nytaya Babbitt created a series of paintings based on black women and their voices
Babbitt came up with the idea after the Breonna Taylor case gained national attention last year
Babbitt's collection won him the Emerging Artist Award with SummerFair
---
Nytatya Babbitt spends a lot of time in her art studio at the Art Academy in Cincinnati. Put on her apron to protect her clothes from the medium with which she prefers to create her art.
"I can play with it as many times as I want and then cover it with more paint," Babbitt said.
But for Babbitt, she doesn't just paint for the sake of painting.
"I make art with a message usually because I'm mad at something I can't control," she said.
This anger has helped inspire his current collection of paintings.
"I started to think about what happened this summer with Breonna Taylor and everything that is going on with black women," Babbitt said. "I thought I would focus my thesis project on black women and their voices when narrating their own images."
And each painting is based on a black woman that Babbitt herself interviewed.
"I decided to create QR codes for each of them so that you can scan them, listen to their interviews while you look at their paintings, because the concept is that you listen to these women as they tell their own picture. instead of representing yourself or telling it yourself, "she said.
The first three paintings in her collection were so well received that she won first place in the Emerging Artist Awards with SummerFair Cincinnati. Something Babbitt says is valid all the time she's here.
"A lot of times I'm just in this building working alone at night," Babbitt said. "So it's nice to see that all the hard work I've done has paid off."
And even as she cleans her brushes for the evening and looks to her uncertain future, she is certain that as long as she creates art with purpose, she will be happy.
"If I keep doing what I'm doing and making sure I get a message out, I'll be fine," she said.