Classes are back at the Honolulu Art Museum School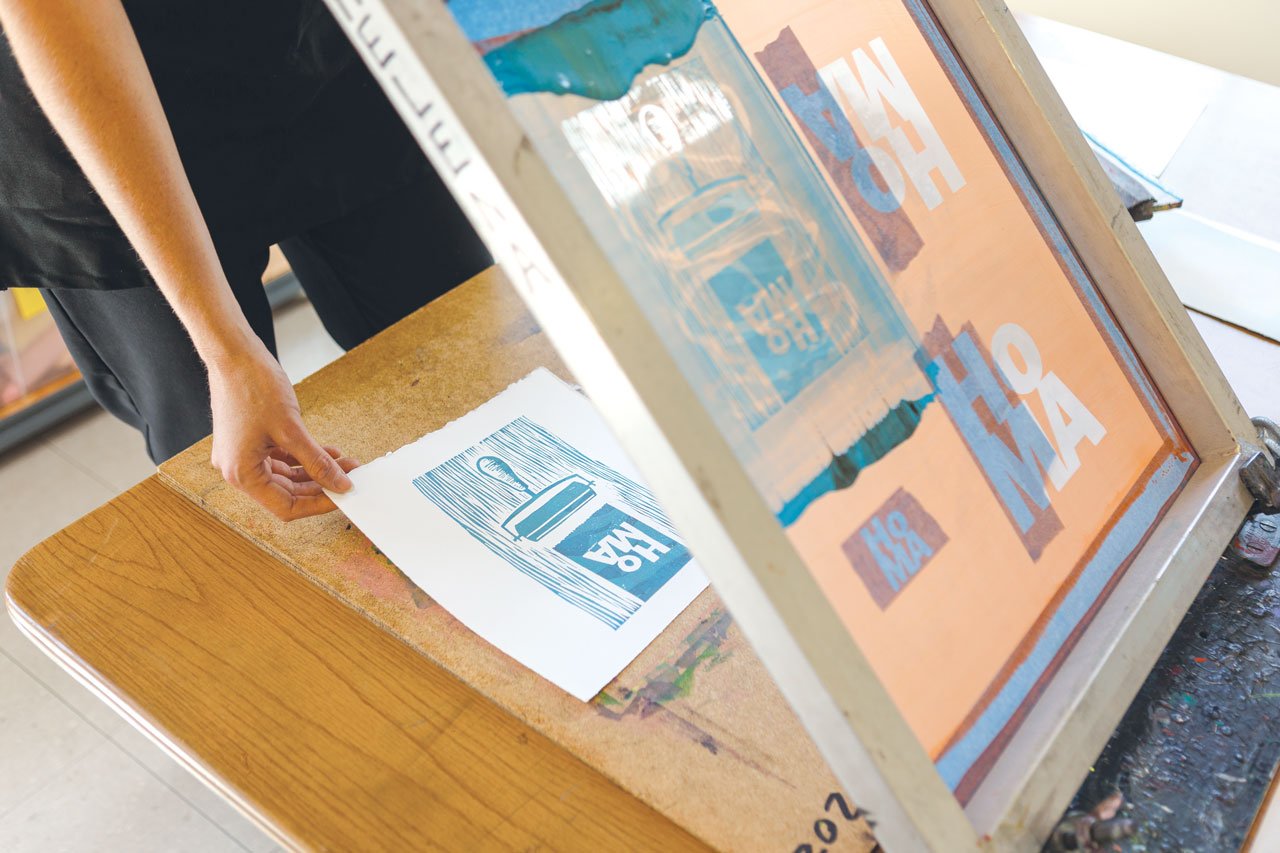 The school welcomes students this month with a new sense of purpose, community focus and many firsts.
Jthere are not many places in Honolulu where full-time art teachers not only have the opportunity to connect with the arts community, but are encouraged to shape it, and then given the resources to do so. This fall, the Honolulu Museum of Art School is reopening to do just that.
Part of the museum family since the late 1980s, the art school has been offering classes since 1990. Today, after almost a year of renovations, members of the learning and engagement team say they are delighted to offer more targeted courses on providing experiences related to the museum's permanent collection.
One of the most exciting changes is the transformation of a former basement storage room into the school's first textile arts space, with 12 new Saori looms that are smaller and easier to use than the old looms. from school. In addition, they are wheelchair accessible.
Across the courtyard, the ceramic workshop has doubled in size, with additional structure reserved for glazes and surface decoration. The former Honolulu Printmakers space on the ground floor of the main building is now a print studio with separate rooms for a large printing press and a screen printing station. At the other end of the hall is a new community room, a kind of teachers' lounge, where the school's first full-time instructors work, discuss how to integrate their lessons and develop programs with a more holistic approach to various disciplines. "Now there is a unified pedagogy of teaching," says Joseph Smeraldi, head of studio programs for HoMA. Each of the 10 instructors teaches two classes a day, four days a week, in three-hour blocks. "They can really take over the space."
Smeraldi says classes will have a more focused and intentional approach to connecting with HoMA's collections, including its collection of more than 5,000 items for instructors to borrow. A portion of class time will also take place on the museum's main campus. Registration for the next term (January 5 to March 12) opens in November.
This is only the first phase of the school's transformation as it strives to meet the educational mission of the museum. More building upgrades, as well as increased capacity and more teachers, are to come.
To see the adult class schedule, visit honolulumuseum.org; click here to youth course.