Credit card issuers' bad debts ease in July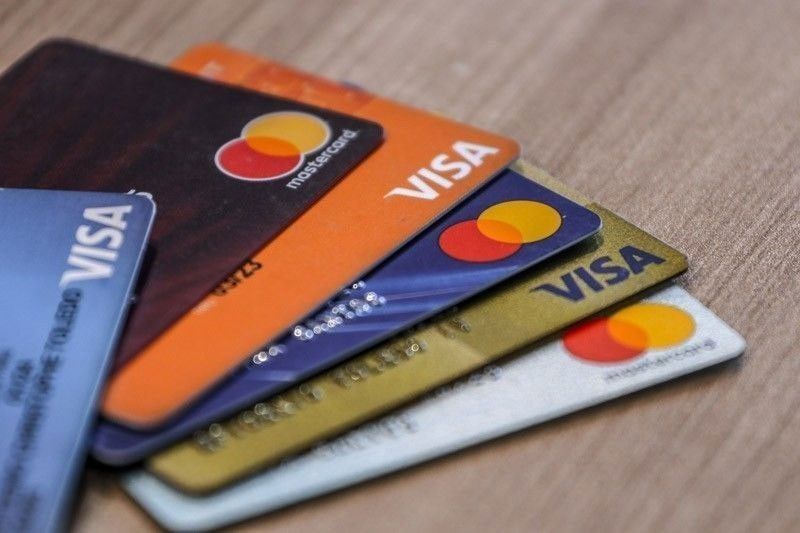 MANILA, Philippines — Degraded loans from credit card issuers improved to 5.7% at the end of July after peaking at 10.1% at the height of the COVID lockdowns in November 2020, according to the Bangko Sentral ng Pilipinas.
BSP Governor Felipe Medalla said at the virtual 42nd anniversary celebration of the Credit Card Association of the Philippines (CCAP) that the non-performing loan (NPL) ratio of credit card issuers continues to decline despite strong growth in receivables.
Medalla said the industry saw double-digit growth in credit card receivables this year, hitting 20.4% in July.
"Despite the difficult operating environment, the credit card industry managed to grow its portfolio in a prudent manner," the BSP chief said.
According to Medalla, the latest NPL ratio is now close to pre-pandemic levels.
"Industry efforts to manage the quality of credit card receivables have paid off," Medalla said.
Medalla said the BSP remains committed to providing an enabling regulatory environment to ensure the continued resilience and stability of the Philippine financial system.
"Together, let's continue to do our part to promote responsible credit and ensure a safe and reliable credit card industry towards a more stable and resilient Philippine economy," the BSP chief said.
BSP Deputy Governor Chuchi Fonacier said the credit card industry has also been at the forefront of extending the central bank's temporary relief measures to individuals or businesses affected by the COVID crisis.
"In addition to keeping finance charges within the BSP caps on credit card transactions, the industry has paved the way for the restructuring of credit card receivables," Fonacier said.
In late July, Fonacier said the majority of restructured consumer loans were credit card receivables amounting to 6 billion pesos and representing a 56.3% share.
"We also appreciate CCAP's active engagement in BSP initiatives, including the regular review of credit card limits. Contributions and comments from the credit card industry are part of BSP's overall assessment of the appropriateness of credit card caps," Fonacier said.
The BSP recently imposed a cap on the interest rate on all credit card transactions.
Interest rates or finance charges on a cardholder's outstanding credit card balance were capped at 2% per month or 24% per year. A separate interest rate cap of 1% has also been prescribed for credit card installment loans.
No other fees or charges may be imposed or levied on credit card cash advances except for a maximum processing fee of P200 per transaction.
Fonacier said the central bank recognizes CCAP's valuable work and contributions to leading the credit card industry over the years.
"Credit card financing is slowly gaining momentum as economic activity recovers. The industry's resilience is reflected in double-digit growth in credit card billings and receivables, as well as improved the quality of the credit card portfolio," Fonacier said.
CCAP President Margarita Surtida said the organization will continue to evolve by working with more government agencies to promote consumer rights and protection.
Surtida, head of cards and acquiring business group at Asia United Bank (AUB), said CCAP plans to expand its reach into other payment landscapes to add value to stakeholders.