Fralin Museum of Art students adapt to virtual education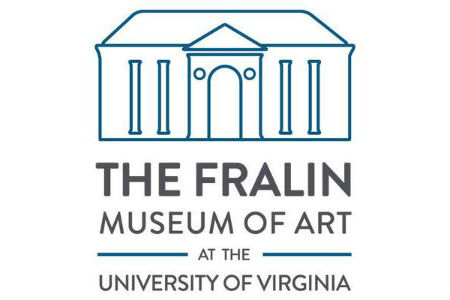 As University of Virginia students were sent home due to COVID-19 in March, staff at the Fralin Museum of Art had to get creative to complete a one-semester docent training course preparing students lead tours in the museum.
Le Fralin has arranged for the students to conduct practice tours for each other through Zoom. As the docents grew in confidence, they were eager to try their skills with real students, so the Fralin team organized 30-minute tours with elementary students for the docents to teach. These sessions gave rise to a rich conversation; elementary students were enthusiastic and talkative, and their teachers immediately requested additional programs.
Building on the success of these pilot sessions, Fralin began to offer Focus on art in May to serve families across the region as well as elementary classes at the request of teachers. Initially envisioned as a 30-minute discussion about a work of art, the Fralin team quickly discovered that participants had a strong desire to share their art and make art together. As a result, the staff introduced an artistic creation component to the program. Each week, a discussion of a different work of art was followed by a five-minute demonstration of artistic creation on video. Then the group would spend the rest of their time making art together. The weekly Wednesday morning schedule quickly grew to 60 minutes. As demand from families increased, Fralin was able to offer up to three concurrent sessions using newly trained AVU student-docents to lead the program.
"Our undergraduate docents play a vital role in the educational work of the museum," said Emily Lazaro, docent coordinator at Fralin. "This fits with the fact that we would continue to support their professional growth over the summer when so many museum internships have failed due to COVID-19. Our student educators are dynamic animators and they have brought creativity, confidence and dedication to the many challenges of teaching with works of art through Zoom. Between early April and late July, Fralin educators conducted over 30 virtual tours and will continue to offer tours throughout the fall.
Build on what they have learned while riding Focus on art, the Fralin team took over Early visions – their After-school arts mentoring partnership with the Boys and Girls Club – as a weekly virtual program for June and July. As clubs reached out to their youth audience to register participants, Fralin staff reached out to their regular AVU student mentors and assembled packages of art supplies and snacks to send to the children. Staff from both organizations met weekly with club members while AVU student mentors focused across the country.
"Pursue the Early visions Virtually this summer's program has allowed us to support children's artistic interests in a meaningful way, "said Riley McCall, tour coordinator at Fralin. "Club members were thrilled to receive home art supply deliveries and they continued to work on their projects long after the session ended for the day. They were eager to share with their mentors the following week.
"This moment of need allowed Fralin's educational team to grow, to find new ways of working and teaching," said Matthew McLendon, director of the J. Sanford Miller family. "As a university museum, it is our responsibility to be as creative and innovative as possible during this pandemic. I'm proud of our team and our students for finding ways to stay relevant and connected to our community.
All current virtual offers can be found on the Fralin from home website page.
Related