A light breeze wafted through the air Saturday morning at the sixth annual Georgia Museum of Art Student Association Pop-Up Artists Market. Over 20 artists collected prints, stickers, pottery, jewelry and more and arrived early on Pulaski Street to set up for the community.
The event was organized in collaboration with Stan Mullins, of Stan Mullins Studio, where the event has been held for the past few years. The small field was filled with half-finished statues and artists' tents. Mullins himself floated through the crowd, noting the artwork produced by University of Georgia students and alumni, and congratulating those participating in their first art exhibit.
Student association GMoA has eliminated the need for seller fees, which can be a barrier to entry for many beginning artists. Many of the artists showing their work on Saturday were finishing their freshman year of college. They noted the influence of art in their lives.
"I've been doing art forever and now work in an art shop, but this is my first time participating in the art community," said Athens resident Holly Hutchinson.
Hutchinson worked in an art shop, making art in his spare time since graduating from college. His prints, a striking contrast of black ink on white paper, illustrate images of animals such as octopuses or owls. Using hatching and cross-hatching techniques, she cast shadows to create the wings of an owl and the features of a woman with blank eyes.
"It was really stressful at first, there's a lot to prepare for," Hutchinson said. "But putting it all together was a lot of fun."
Many of the students responsible for setting up the market were happy to see everything fall into place, as the event is one of their mainstays of the year.
As the day progressed, more and more students and community members visited various vendors. The bright sun peeked out from behind the small clouds hanging in the sky. Many artists moved to secure their works of art, which ranged from lino prints, to watercolors, to flight with various trinkets such as coins and even other works of art.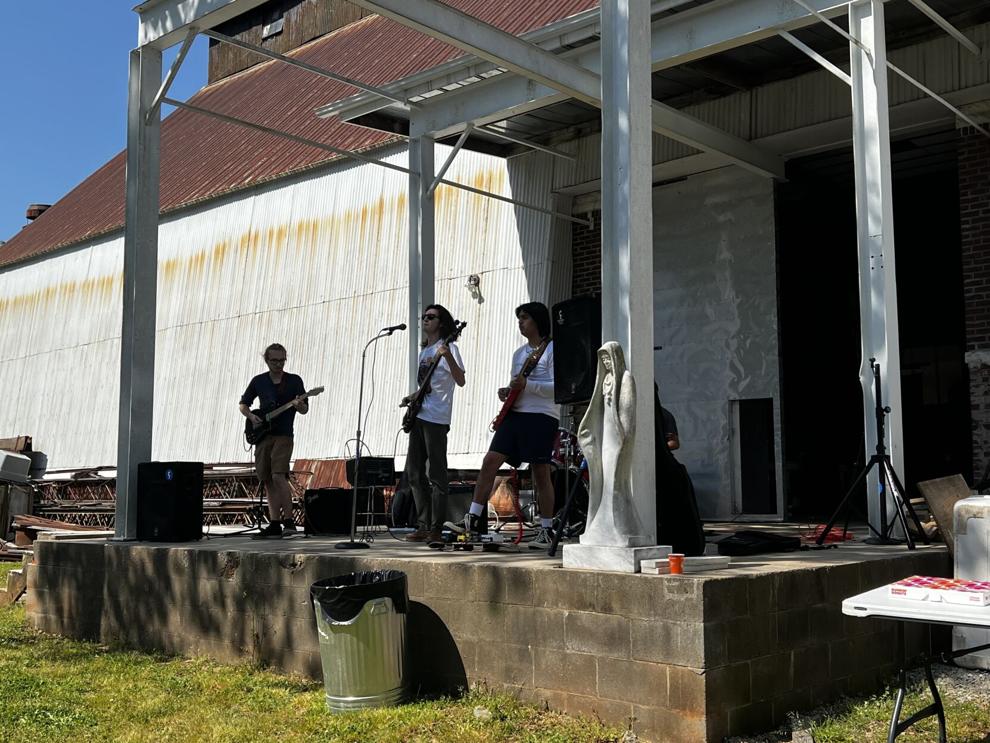 On a stage outside Mullins' studio, the band Tabla Rosa began bringing in instruments and getting ready for their set. The quartet took the stage and played both familiar and unfamiliar songs, adding a few twists to popular songs. Musician Reed Winckler then took to the stage, providing the market with a soundtrack of luminous melodies.
Tabla Rosa and Winckler quickly gathered a crowd and brought an already vibrant field to life.
At the end of the event, many artists left delighted to have shared their work with the community. Although everyone brought a wealth of artwork in many mediums, artists and attendees were pleased with this year's pop-up artist market and look forward to its return next year.