Manitowoc Public Library to Host Hands on Art Program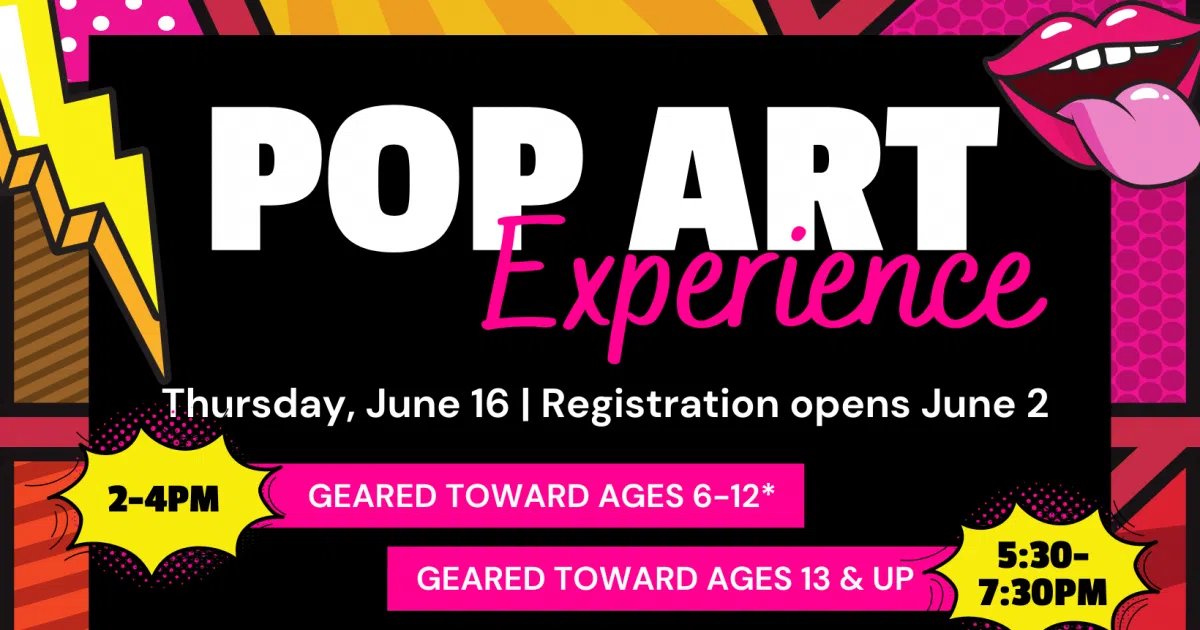 The following article was submitted by Meredith Gadzinski, public services librarian at the Manitowoc Public Library.
Art amazes me. It adds color and vibrancy to what might otherwise be a very boring world. Producing art is a wonderful way to explore your creativity and has great benefits. You use your mind in a variety of ways because it impacts brainwave patterns and can make you think about the world differently. When I work on my own artistic expressions, I am more relaxed afterwards. I feel more aware of how my body feels and where I'm holding my stress. I have personally benefited a lot from creating art.
Research has shown that engaging in forty-five minutes of artistic creation significantly lowers cortisol levels (your body's main stress hormone), boosts confidence, and helps us solve problems better. Children who have the opportunity to participate in the creation of art increase their motor skills, visual processing and memory. It also boosts their self-confidence and allows them to express themselves. Aside from all the benefits people of all ages get from creating art, it's a ton of fun!
I'm thrilled to share with you an exciting opportunity to have fun at MPL – the Pop Art Experience, will take place on Thursday, June 16. Michael Albert, the artist presenting this program, will give a brief lecture on his art and his book that illustrates his production, will show a selection of his works and will lead a hands-on collage workshop!
That's right, you can create your own collage! Everyone who participates in this program will have the chance to win a free, hand-signed poster of the artist's work. The first program, from 2 p.m. to 4 p.m., is aimed at children aged 6 to 12. Children under 8 must be accompanied by a parent or guardian at all times. The second program is for everyone from 13 years old and takes place from 5:30 p.m. to 7:30 p.m. Places are limited and registration is mandatory! Registration begins Thursday, June 2 at 5 p.m. You can register by going to the MPL website (www.manitowoclibrary.org/events/month/2022/06) or by calling the library at 920-686-3000.
Mr. Albert has been making art since attending New York University, where he studied business. He began his exploration of expressing himself with collage and broke through due to his reluctance to throw away a box of Frosted Flakes cereal. He created his first "Modern Pop Artwork" collage at this point, which he titled "Portrait of an American Classic". He followed that up with a series of these "pop cubist" portraits of various famous breakfast staples. Albert describes his Cereal Box collages, which he calls "cerealism", as a cross between Picasso's cubism and Warhol's pop.
All of his original art is handmade without the use of any kind of computer generated assistance. Although his process has evolved over the years, all materials are personally collected, after which he transforms used consumer packaging into original works of art. To see images of his works and learn more about Michael Albert, check out his website: www.michaelalbert.com/.
I love that Mr. Albert reuses packaging and creates art with it. It's a great idea and a fun way to use up cereal boxes and other packaging. Speaking of cereal boxes, MPL could use your help with this program. We need a lot cereal boxes, so if you're a cereal lover, consider dropping off your empty boxes at the Library instead of recycling them at home. I've placed a bigger silver box with signs for the program everywhere — you can't miss it! — near the main entrance to the library to collect cereal boxes. Drop them off anytime during normal MPL business hours!
Once again, the "Pop Art Experience" takes place on June 16 from 2-4 p.m. (for ages 6-12) and again from 5:30-7:30 p.m. (for ages 13 and up). Registration for this program begins Thursday, June 2 at 5 p.m. You can register through our website (www.manitowoclibrary.org/events/month/2022/06) or by calling MPL at 920-686-3000.
It will be an artistic experience not to be missed!