MCTS Bus Shelter Art Program Pop Spots Provide Learning Opportunities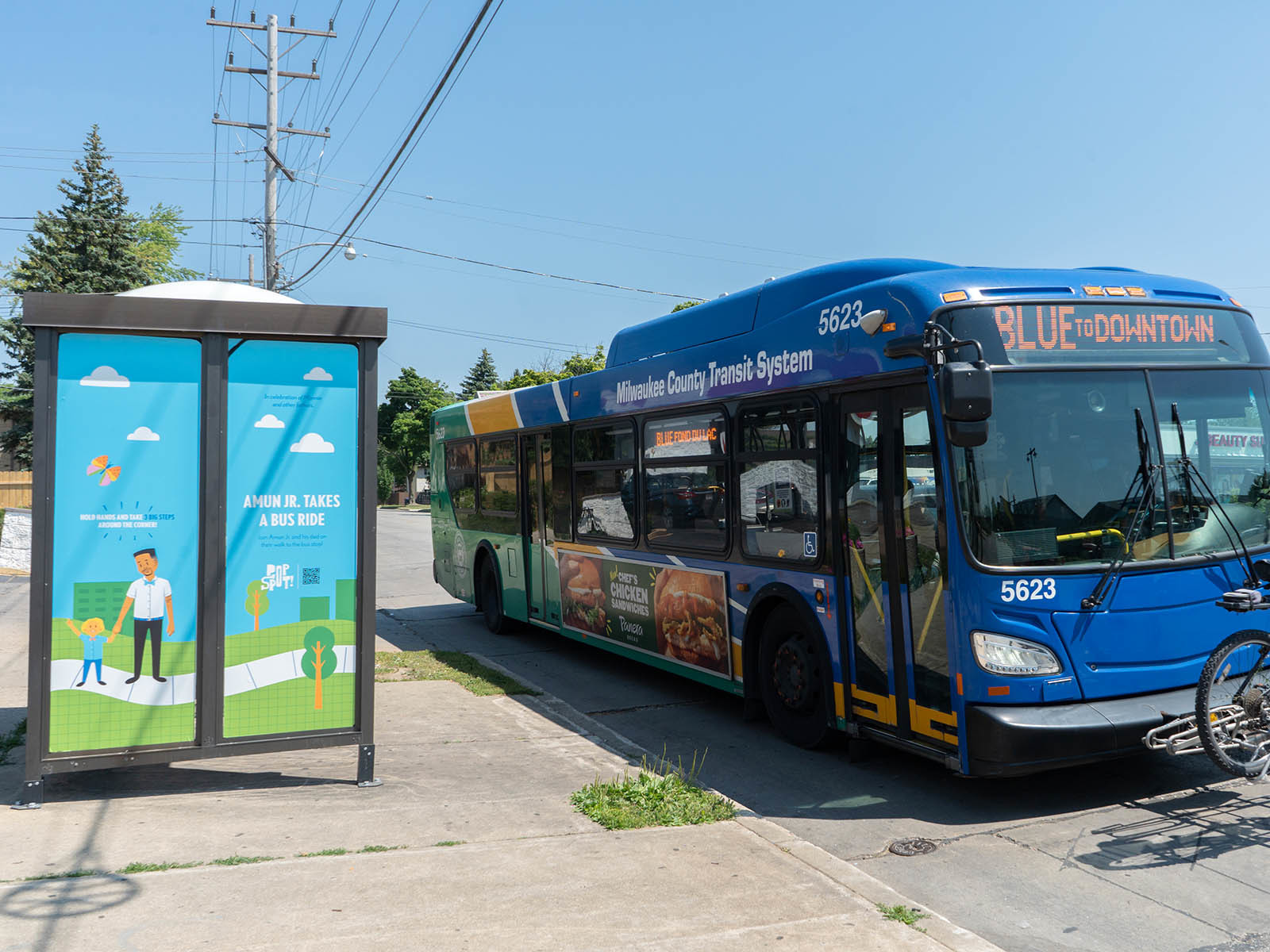 The MCTS Bus Shelter Art Project, which has graced bus shelters with 29 works by local artists since its debut in 2018, has now added 24 more canvases, thanks to its new Pop Spots initiative.
These offer activities that stimulate learning.
Two dozen shelters around the city will become places for children to use their imaginations through artwork created in collaboration with the City of Milwaukee Early Childhood Initiatives Office and Milwaukee Public Schools.
One of the shelters was unveiled Tuesday morning at 64th and Silver Spring by Mayor Cavalier Johnson, MCTS Community Outreach Coordinator Jacqueline Zeledon, Director of Office of Early Childhood Initiatives for the City of Milwaukee Dea Wright, Senior Director of Milwaukee Public Schools Curriculum and Instruction Felicia Saffold, Ed.D. and Creative Director at bvk and Founder/Creative Director at Serve Gary Mueller.
According to a statement from MCTS, "Pop Spots offers parents and caregivers fun and easy ways to stimulate their children's learning in places they already spend time, like bus stops."
"The art features engaging activities in English and Spanish, such as matching shapes and colors, in a family-friendly way that supports early brain development. Five of these murals will be located near the Milwaukee Public Schools."
For more information on the bus shelter art project, visit ridemcts.com/programs/bus-shelter-art-project.