Old Church School of Art to Hold 47th Annual Online Pottery Exhibition and Sale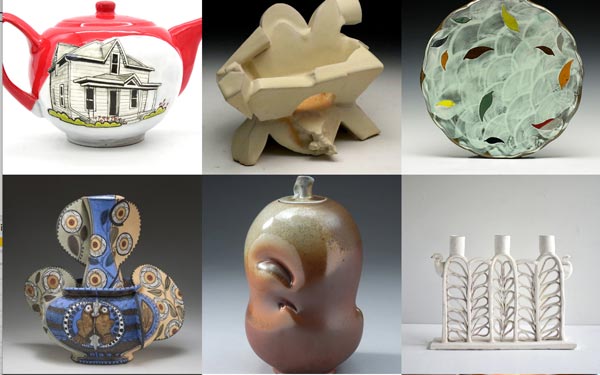 NEW | CHARACTERISTICS | OVERVIEW | EVENTS
originally published: 10/11/2021
(DEMAREST, New Jersey) – Old Church School of Fine Arts will once again host its 47th annual online pottery exhibition and sale! The virtual event will take place from Friday December 3 at 6:00 p.m. to Sunday December 5. Sales will officially end at midnight on Monday, December 5th. This year, 26 renowned potters from across the county will offer more than 500 works for sale.
Also known as Pottery exhibition in the old church among the clay community, the three-day festival attracts nearly 1,000 buyers and collectors each year. This year's show and sale will kick off with an opening night on Friday December 3 at 5:45 p.m. Lectures and workshops by related artists will also be presented online. All information, including links to sales and workshops, will be available at www.oldchurchpotteryshow.org.
Founded in 1975, the Old Church Pottery Show continues to be the Old Church School of Art's largest fundraising event. Consider becoming a sponsor! Your support will ensure that the 47-year tradition of celebrating the art of ceramics continues to be successful.
The 2021 artists include: Jessica Brandl, Helena, MT; Bruce Dehnert (co-curator), Layton, NJ; Sanam Emami, Fort Collins, CO; Andrea Gill, Valfred, NY; Chris Gustin (co-curator), Dartmouth, MA; Maggie Jaszczak, Shafer, Minnesota; Tom Jaszczak, Shafer, Minnesota; Nick Joerling, Penland, North Carolina; Michael Kline, Bakersville, North Carolina; Eva Kwong, Kent, Ohio; Kirk Mangus, Kent, Ohio; Robbie Lobell, Whidbey Island, WA; David MacDonald, Syracuse, NY; Matthew Metz, Alfred Station, NY; Virgil Ortiz, Cochiti Pueblo, New Mexico; Aysha Peltz (co-curator), Whitingham, VT; Doug Peltzman, Shokan, NY; Brenda Quinn, Ossining, NY; Justin Paik Reese, Youngstown, Ohio; SC Rolf, River Falls, WI; Mark Shapiro, Worthington, MA; Hitomi and Takuro Shibata, Seagrove, North Carolina; Rob Sieminski, Phillips, ME; Mike Stumbras, Kansas City, Missouri; Shoko Teruyama, Alfred Station, NY; Susan Tirrell, Pray, MT; Jack Troy, Huntingdon, Pennsylvania; and Kat West, Los Angeles, California.
The annual Pottery Exhibition and Sale is an opportunity to view and purchase unique works of art from nationally renowned potters. Proceeds from the annual pottery exhibition and sale benefit the Old Church Art School. The art school's programs are made possible in part by contributions from foundations, businesses, businesses and individuals.
Advertise with New Jersey Stage for $ 50 to $ 100 per month, click here for more information
---
The benefits of sponsoring the 2021 Old Church Pottery Show and Sale include:
* Placement of featured logo on webpage and / or social media,
* Free participation in an artist's workshop of your choice,
* And a special shout on the opening night "virtual toast".
Email Dr Jerry M. James [email protected] for more information on how to become a sponsor.
Founded in 1974, Old Church School of Fine Arts is a non-profit arts and culture center providing community access to enriching artistic experiences. The school offers art classes and workshops, as well as free gallery exhibitions, cultural events, and outreach programs. It houses two art galleries: the Mikhail Zakin gallery and the Café gallery.