'school of art in blue and white' by various associates
'School of Art in Blue and White' by various associates
Located in Shenzhen, Chinathe "Art School in Blue & White" revolves around international programs affiliated with the Guangzhou Academy of Fine Arts (GAFA). Various associates was tasked, on a shoestring budget, with quickly transforming several abandoned waterfront buildings into its campus. Through renovation and regeneration, the final design reveals almost theatrical spaces that balance arts education with daily life in the neighborhood.
inject youthful and creative energy into the environment
The design team had to develop practical solutions in a few weeks to deal with several constraints and problems, including the low budget and the impact of the renovated facades on the neighborhood. In addition to solving these problems, Various Associates (see more here) intended to enable coexistence between the school and its environment through specific design interventions inspired by art factories. The ultimate goal is to inject youthful and creative energy into the urban village on an appropriate scale.
'As the project is located next to a bend in a stream, with a relatively large road across the river, we have recreated the facades of the buildings by adopting new colors and wrapping the entire complex with a material simple and permeable to light. In this way, the renovated buildings dialogue adopt a brand new image that dialogues with its context, integrating well into the urban fabric and local culture.", explains the team.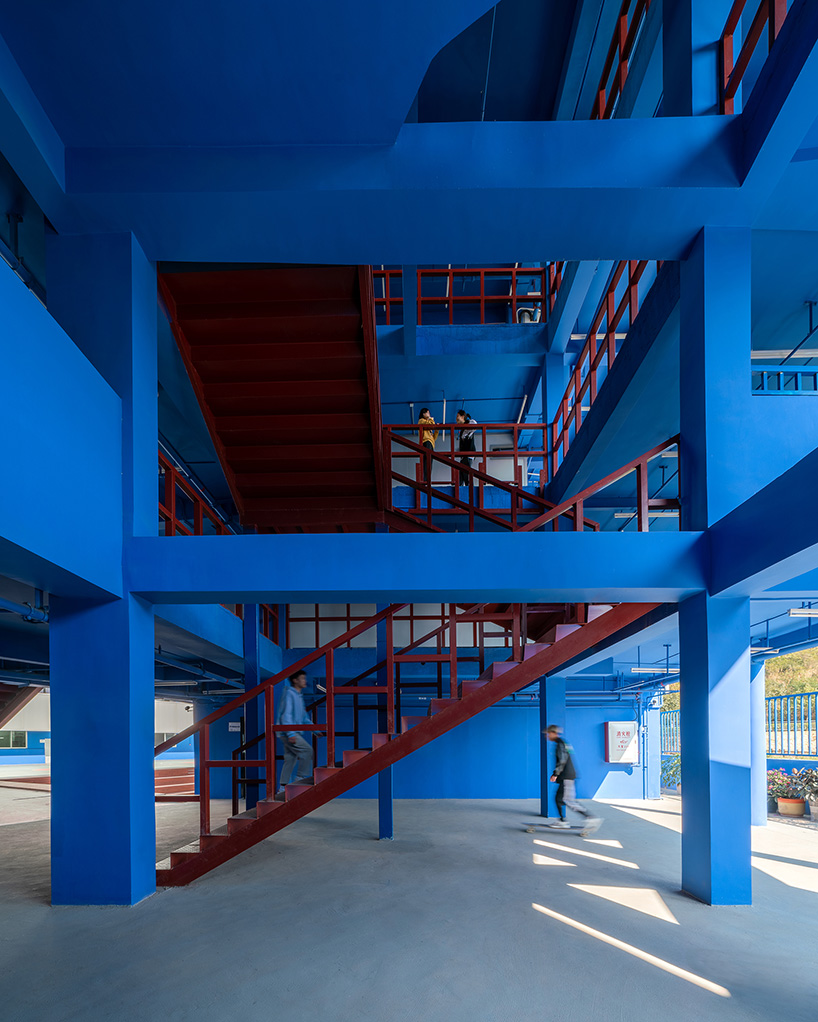 reorganize circulation and color surfaces
Various partners have reorganized the circulation nodes between the buildings to meet the new functional requirements and have created a luminous corridor that connects the complex at several heights. The enclosed central courtyard is transformed into a sports field, while the original underground garage is transformed into an open-air auditorium below. All functional spaces are diverse and flexible, some even serve as large classroom extensions, and public activities take place at the entrance of the school. Given the need for temporary closure during school events, the design team adopted traditional folding doors for greater flexibility.
Sheets of white polycarbonate wrap around the outdated facades of the original buildings, creating a strong contrast with the new blue interiors. Together, the colors accentuate the clean, bright silhouette of the art school, punctuated by reddish-brown staircases to emphasize vertical circulation.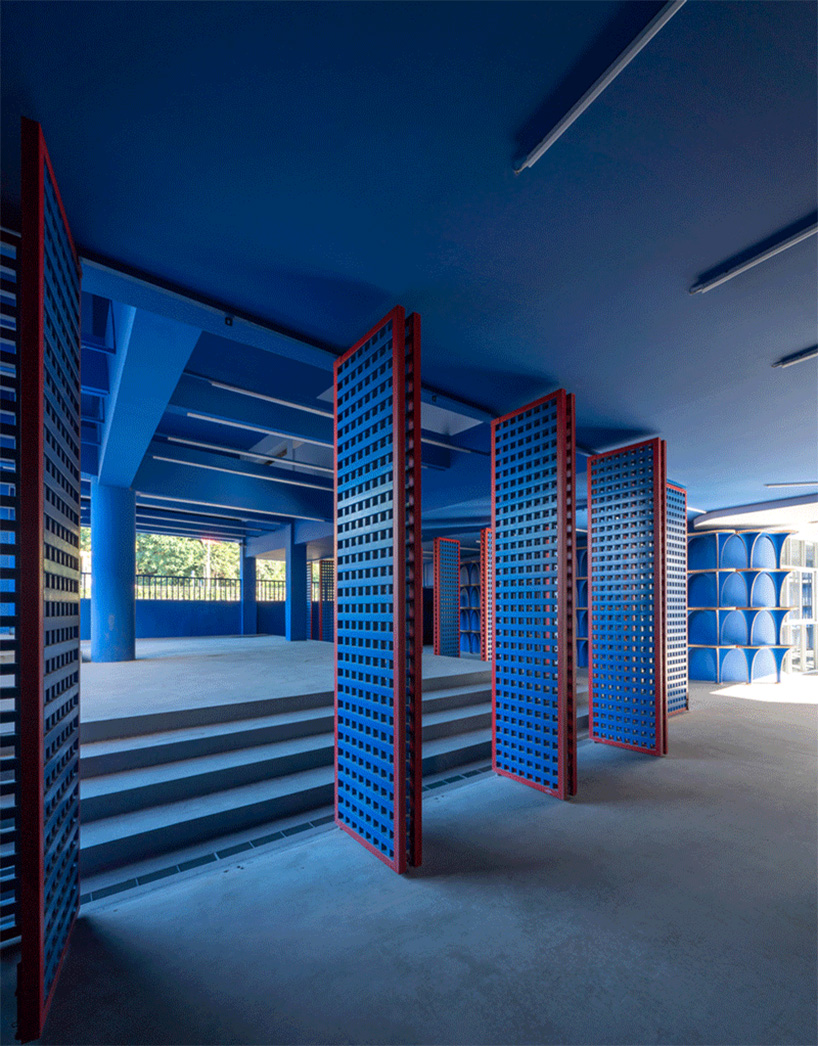 One of the main features of the project is the exposed "cavity wall" installation on the sports field. Composed of detachable, modular "wave" blocks, the structure was originally built by Various Associates for the DESIGN IN BAY AREA 2020 exhibition. inspire creativity and enhance visual landscapes.