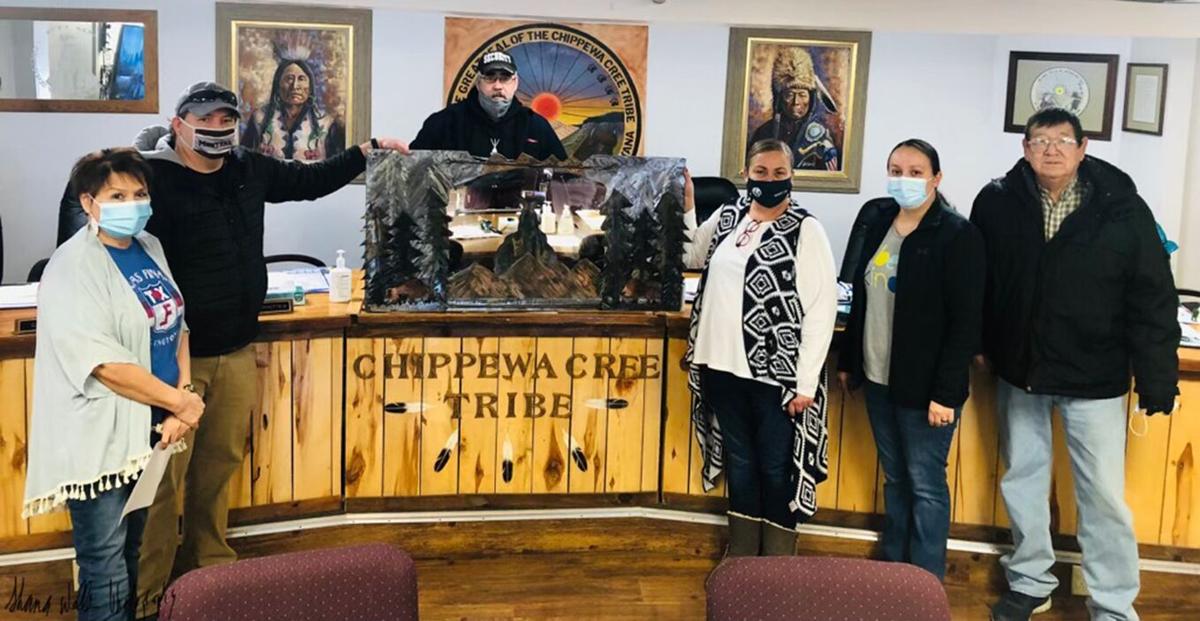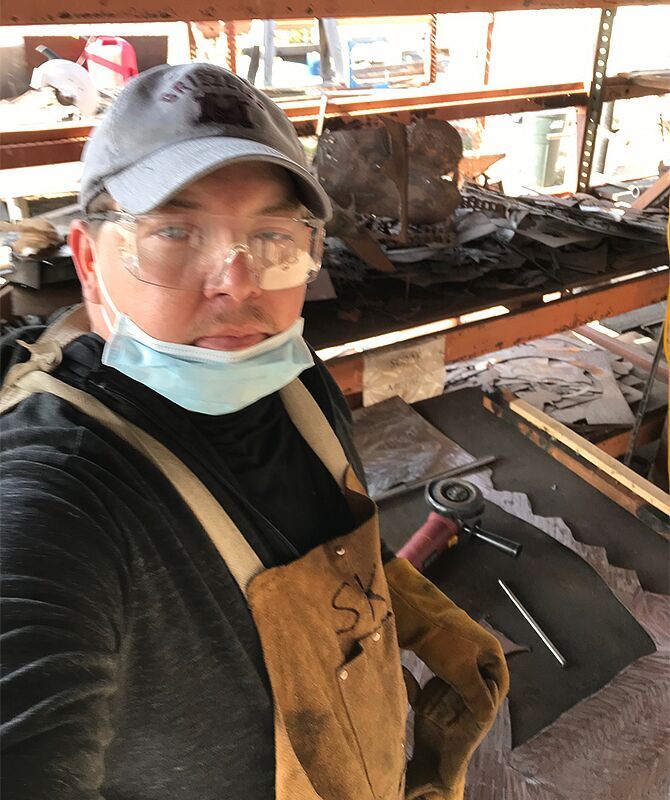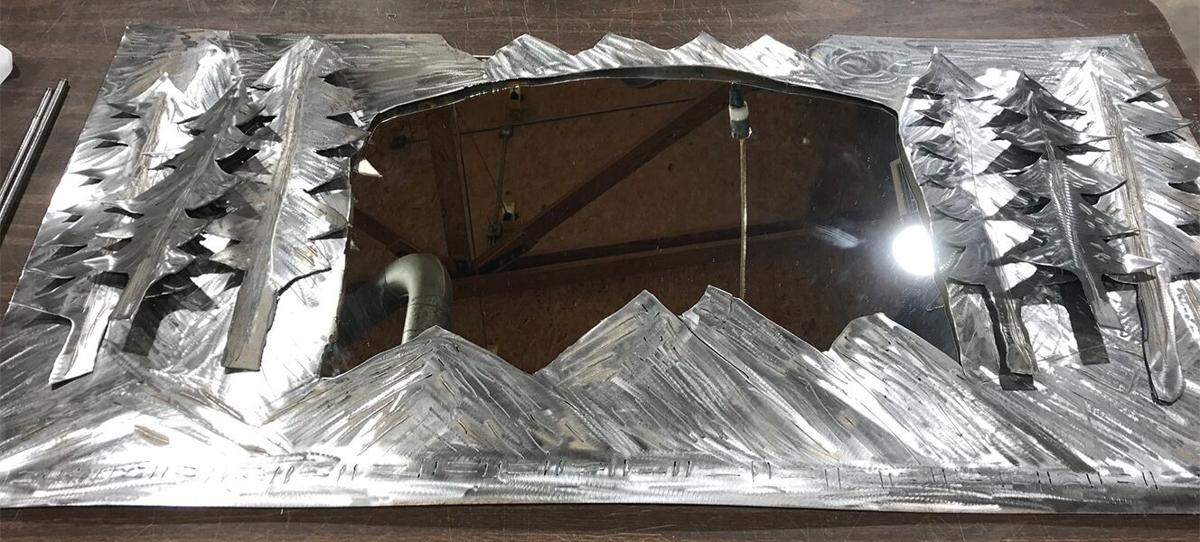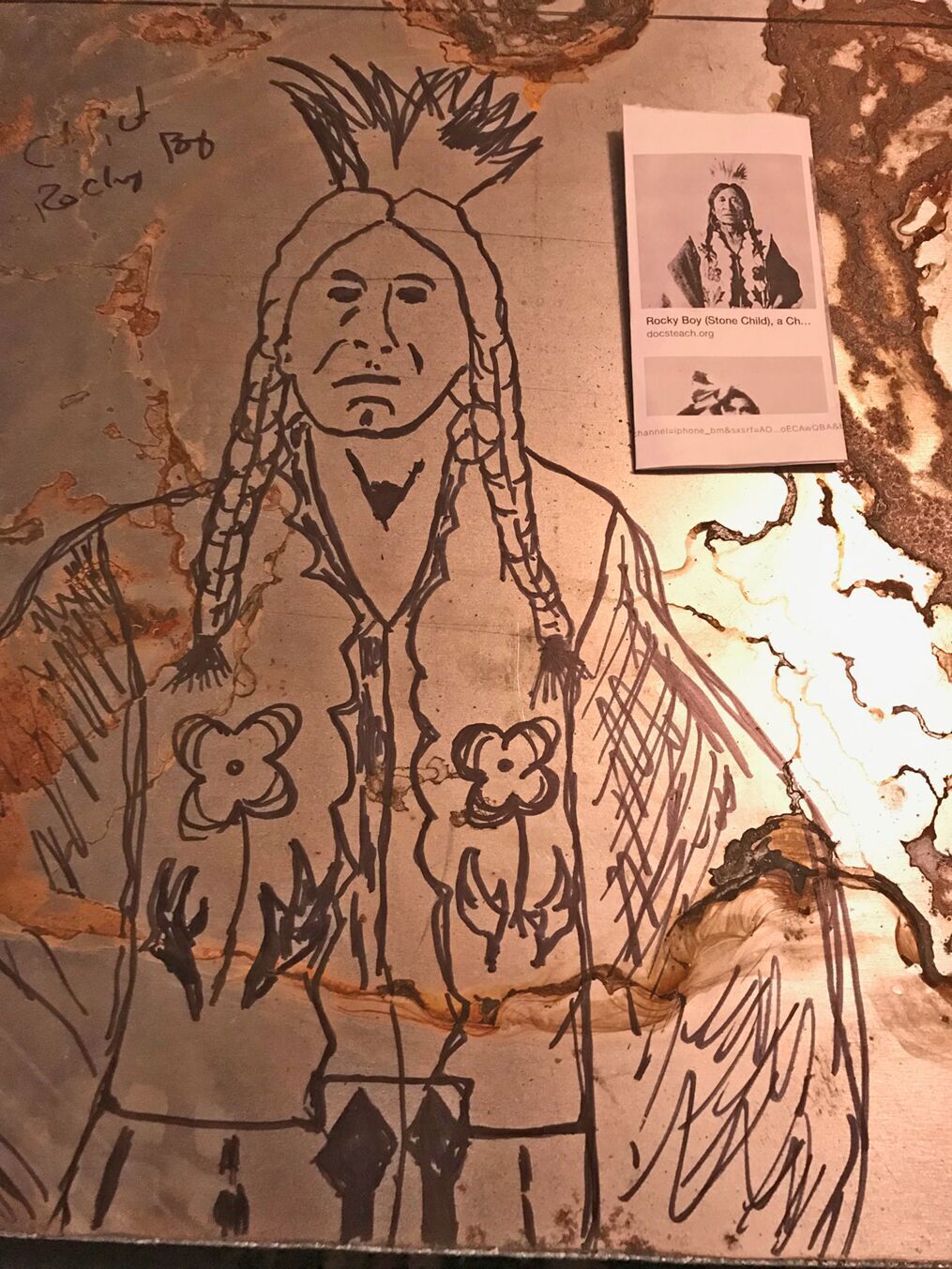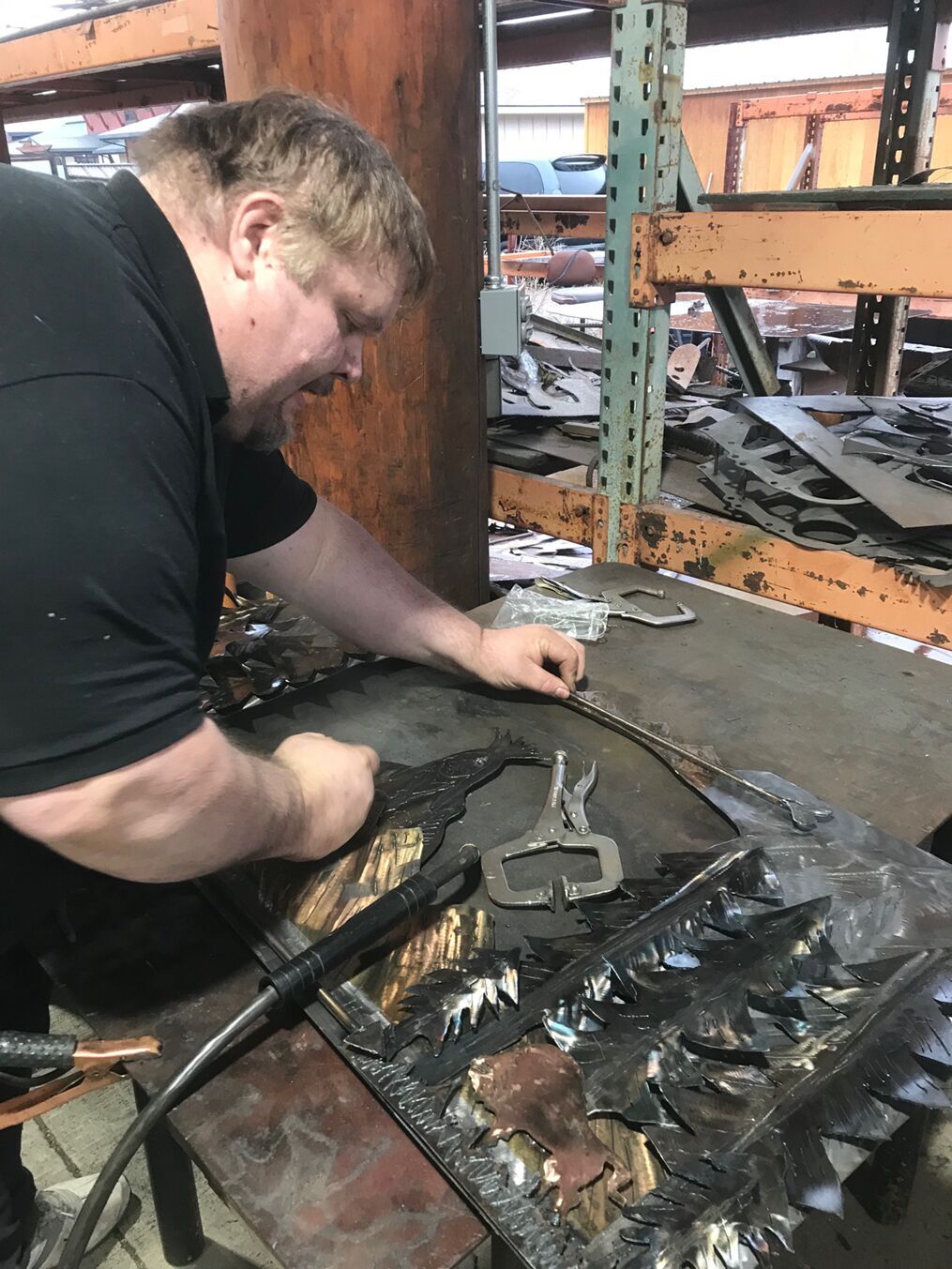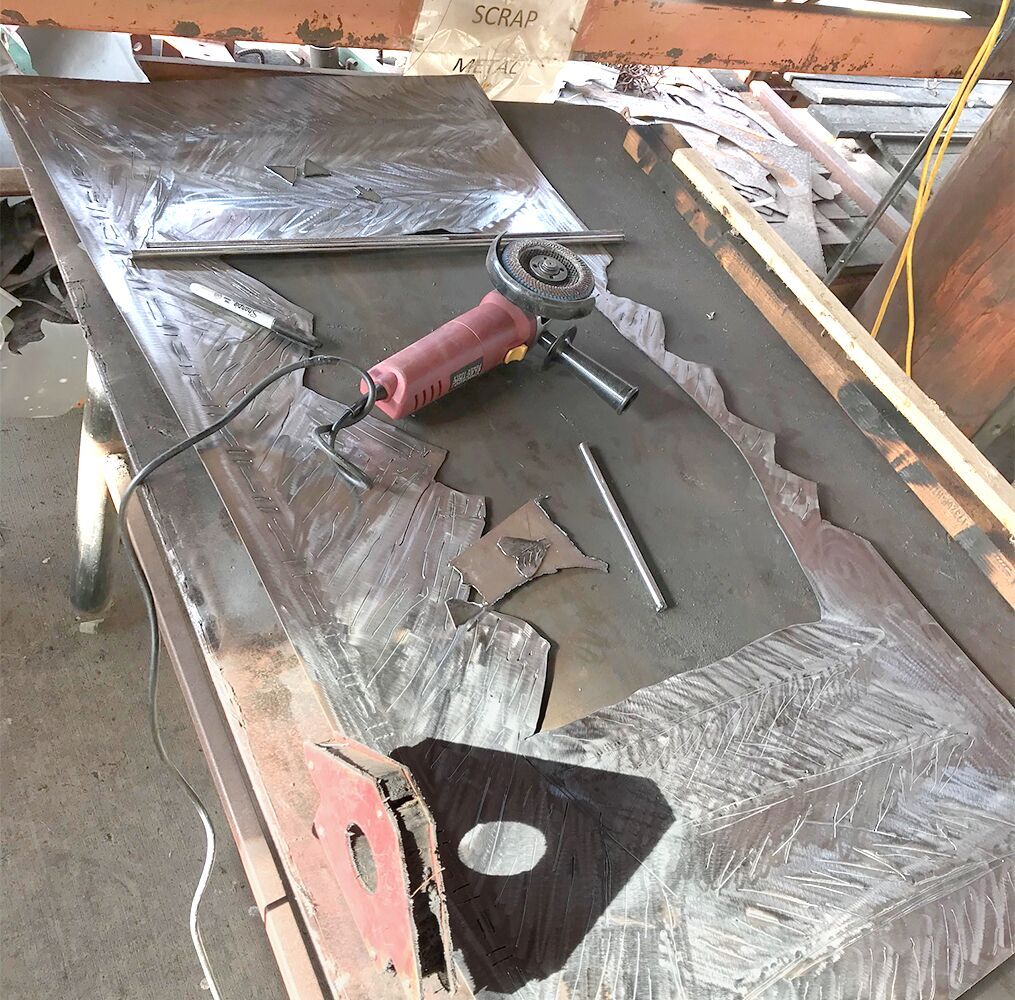 Char-Koosta News
PABLO — Charles Robert Wells, a member of the Chippewa Cree Tribe, hopes the tribes can set aside a day for people to express their gratitude to the tribes for their efforts to support and serve the communities. As a token of gratitude, Wells presented the Chippewa Cree Tribe with a culturally significant piece of art he created.
Wells has been a resident of the Flathead Reservation since 1996, where he attended Two Eagle High School and Salish Kootenai College. He was also employed by SKC and CSKT. Wells applied for a Potlatch Resiliency Fund grant to create artwork for the Chippewa Cree Tribe to strengthen connections to Indigenous lifestyles for healthier communities.
The Potlatch Resiliency Fund provides grants to tribes and nonprofit organizations that serve Native American populations in Washington, Oregon, Idaho, and Montana to support general operating funds, projects, and artists who promote community resilience in response to the COVID-19 pandemic. The Potlatch Fund invites Native Americans to help illuminate visions across cultures and elevate hope across communities.
Last year, in 2021, Wells received the Potlatch Fellowship. He wanted to include his ties to the CSKT and the Chippewa Cree Tribe of the Rocky Boy Indian Reservation. He then enrolled at the SKC for the Metal Art course in the Fall 2021 term to complete his artwork. When it came to creating Wells' artwork, his teacher Paul Tyron was a big help.
Wells used a plasma cutter, a wire welder, a torch to heat-treat the metal, and a custom mirror that he cut to fit the back of the artwork. Wells' artwork features Chief Rocky Boy, aka Chief Stone Child, who serves as the focal point of the artwork. It took him more than four hours every Friday for three months to complete his artwork at SKC's Art Department.
"It was a collaborative effort between the Potlatch Fund, my wife, my art teacher at SKC and myself to create the artwork," Wells said. Shana Wells, a descendant of CSKT, guided and influenced Wells when he got lost in the details of what he wanted to do.
Wells and his wife, who recently purchased a home on the Flathead Reservation, traveled from Ronan to Rocky Boy's to personally deliver the artwork to the Chippewa Cree Tribal Council at Business Committee Chambers. The council members were surprised and honored to receive such a gift, as the council told Wells that such an action had never happened before.
Wells enjoys creating art, and some of his works have been exhibited at a gallery in Polson, where they have been sold. "It's more of a hobby than anything else; I wanted to see if people would buy it, and they did," Wells laughed. "I said, okay, if people buy it, it's gotta be fine."
Wells is currently applying for another grant to create another artwork for tribal communities.