The Milton Arts Guild's Summer Art Program runs online July 13-15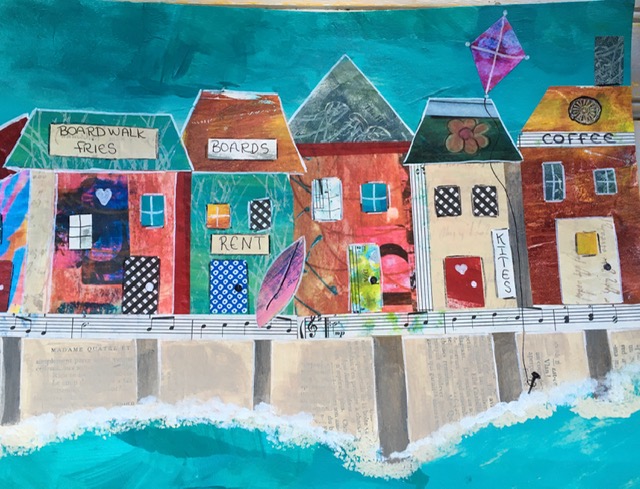 Milton Arts Guild will be hosting the Young at Heart Summer Virtual Art Workshops, a series of five Zoom-based two-hour virtual classes for youth ages 8 to 98, from Tuesday July 13 through Thursday July 15.
The classes aim to give aspiring artists of all ages a chance to express their creativity this summer.
"We want to provide the young and the young at heart with an affordable and fun structured time opportunity," said Lynda Rae Gannon, vice chair of the board of MAG. "And kids who visit the beaches this summer can always invite their grandparents to join them too!"
The Tattered Walk with Barbara Buford is scheduled from 10 a.m. to noon on Tuesday, July 13.
Doodling Under the Sea with Lynda Rae Gannon takes place from 1 p.m. to 3 p.m. on July 13.
Dollar Bill Origami with Sue Dutton will take place from 10 a.m. to noon on Wednesday, July 14.
Nature Printing with Kathy Fessenbecker will run from 10 a.m. to noon on Thursday, July 15.
Robots and Monsters Doodling Characters with Lynda Gannon will take place from 1 p.m. to 3 p.m. on July 15.
"Because many people – especially children under the age of 16 – are not yet vaccinated against COVID, we are responding to families who are looking for multigenerational activities this summer where children can interact safely with each other and with people. older people in their lives. Gannon said. "These classes provide safe, easy and fun options for families!"
All classes cost $ 15 each. To register for classes and view supplies lists, visit miltonartsguild.org.