Tom Larock Art School rents studio from Epic Creative Co-Op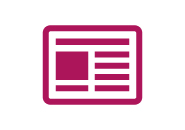 THE WOODLANDS, TX – Tom LaRock, a local resident and fine artist, announced today that he has moved his working studio into the epic Creative Co-op, founded by Vic Cherubini, located at 701 Sawdust Road, in Spring, TX.
and is now taking reservations for fall fine arts classes
"I'm really excited that Tom is part of the epic Creative Co-op. Earlier this year, the Woodlands Art League took up residence at one of the major studios here. We also have several smaller rooms available for artists who need their own studio, "Cherubini said.
Tom said, "I was looking for the perfect location to rent a studio in the community that would be easily accessible to my students and potential clients, and the Creative Co-op epic is a great facility and location."
"Another reason I'm switching to the Creative Co-Op epic is that I'm opening a atelier (fine art studio) this fall. The school will offer a selected group of budding artists a local option to pursue a high-level full-time training program in classical realism. The workshops have grown in popularity around the world in recent years and this school will be a welcome addition to our region. There are currently only 2 other schools offering such programs in Texas.
Tom completed a four-year degree program in New York where he learned to teach these centuries-old fine art techniques.
For more information on Tom and the new LaRock Art School, visit the website: https://www.tomlarockart.com or call Tom at 281-292-4811.
If you want to know more about the Creative Co-op epic, contact: Vic Cherubini – 281-772-1920