University of Houston-Clear Lake Expands Offerings to Children's Art School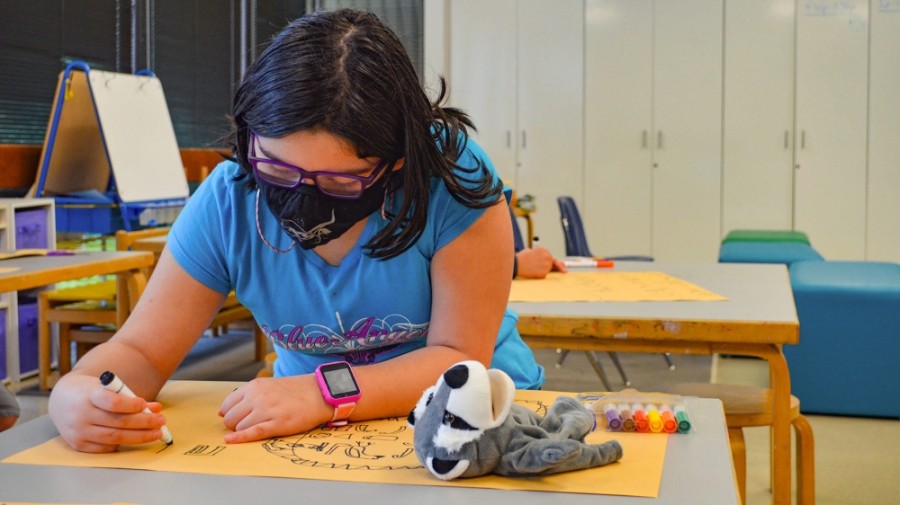 Art classes are divided between Kindergarten and Grade 5 and Grades 6 through 12. (Courtesy University of Houston-Clear Lake)
The University of Houston-Clear Lake Children's Art School will expand its offering to include classes for children with autism, starting with programming at the end of the month.
The first classes specifically for children with autism will be offered on May 22 for K-12 classes. Kindergarten to Grade 5 students can enroll in one class from 10 a.m. to 11 a.m., and Grades 6 to 12 may enroll in another from noon to 1:30 p.m.
UHCL wants to train its students to find strategies for teaching children with autism in an art class, art school principal David Moya said in a May 10 press release.
Moya drew on the expertise of students and faculty in the university's Behavior Analysis program to design the classes after many parents asked about the art classes with accommodation, the statement said. . Associate professor of behavioral analysis Sarah Lechago, along with graduate students in behavioral analysis Arabelle Martin, Jennifer Carrera and Alison Alvarez, organized a training in April for art teachers.
"Students with autism deserve the opportunity to participate in art classes, and any activity they choose, with teachers who can listen to their needs and who can help them thrive. [and have] fun, "Martin said in the release. "Our goal is to create a world that includes all people, including people with autism. "
The teacher training was aimed at helping instructors understand that there is no one-size-fits-all method for teaching students with autism and to encourage them to collaborate with other members of the community who have experience with different types. learners, Martin said in the statement. The university hopes to offer more summer courses to this demographic, the statement said.
Michele Chapman, who has completed the training and will be participating in teaching one of the upcoming courses, said in the statement that she wanted to be sure that she could accommodate students in her future courses who will have varying needs.
"I will have students who need special attention and I don't want to feel helpless during this time for someone who needs me," she said in the statement. "I want the training and the ability to adapt to help all the kids in my class. "
Registration for classes on May 22 is now open for $ 10 per child at www.uhcl.edu/childrens-art-school/.