UWGB art student finds inspiration in ongoing pandemic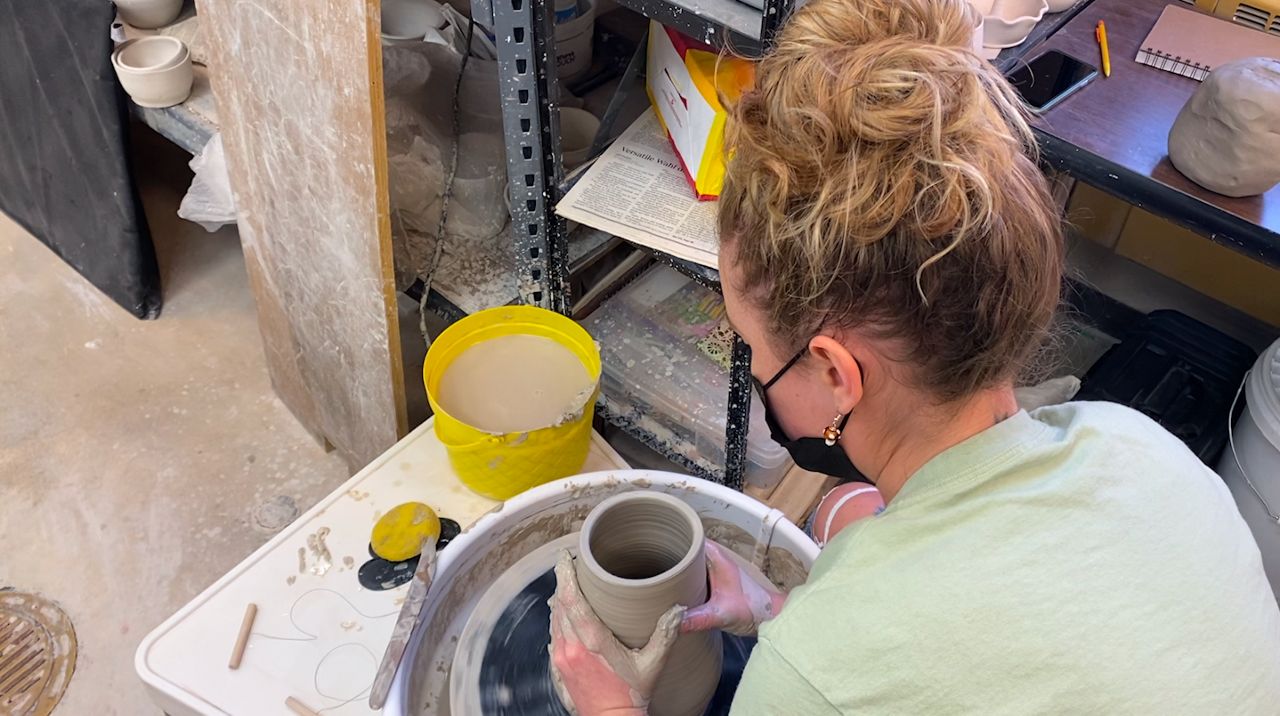 GREEN BAY, Wisconsin – A silver lining to a global pandemic can sometimes be hard to find. However, for Molly Gwitt's creative mind, it became an escape to delve deeper into her craft.
At 23, Molly Gwitt is studying for her final year of undergraduate studies majoring in ceramics at UW-Green Bay. When classes went completely virtual last March, it took a while to figure out how to go beyond a screen to make art.
"It was a huge adjustment!" Says Molly Gwitt, "It's very convenient, and it's difficult if you don't have a studio at home, I was working in the kitchen, my mom was angry because that I was taking over his cooking! "
This is when Gwitt took longer to experiment, more downtime wasn't the worst thing for the hands of stray artists.
"I really worked a lot on building by hand with ceramics and perfecting my craft that way, which was really fun and challenged me," she says.
As quarantine rolled on and more time at home became part of daily life, Gwitt decided to start a small business and showcase his designs at his fingertips.
Gwitt has created an Instagram page to give a process preview of some of his creations.
"I spend a lot of time trying to think of content to broadcast that I think people will find really fun and exciting," says Gwitt. "It's not really about the quality of the art, it's more about the process and how the art makes you feel."
She started taking orders and selling mushroom cups, one of her most popular items. Now, returning to the UWGB art studio on a part-time basis, she plans to put the skills she learned during a pandemic to good use after graduation due in spring 2021.